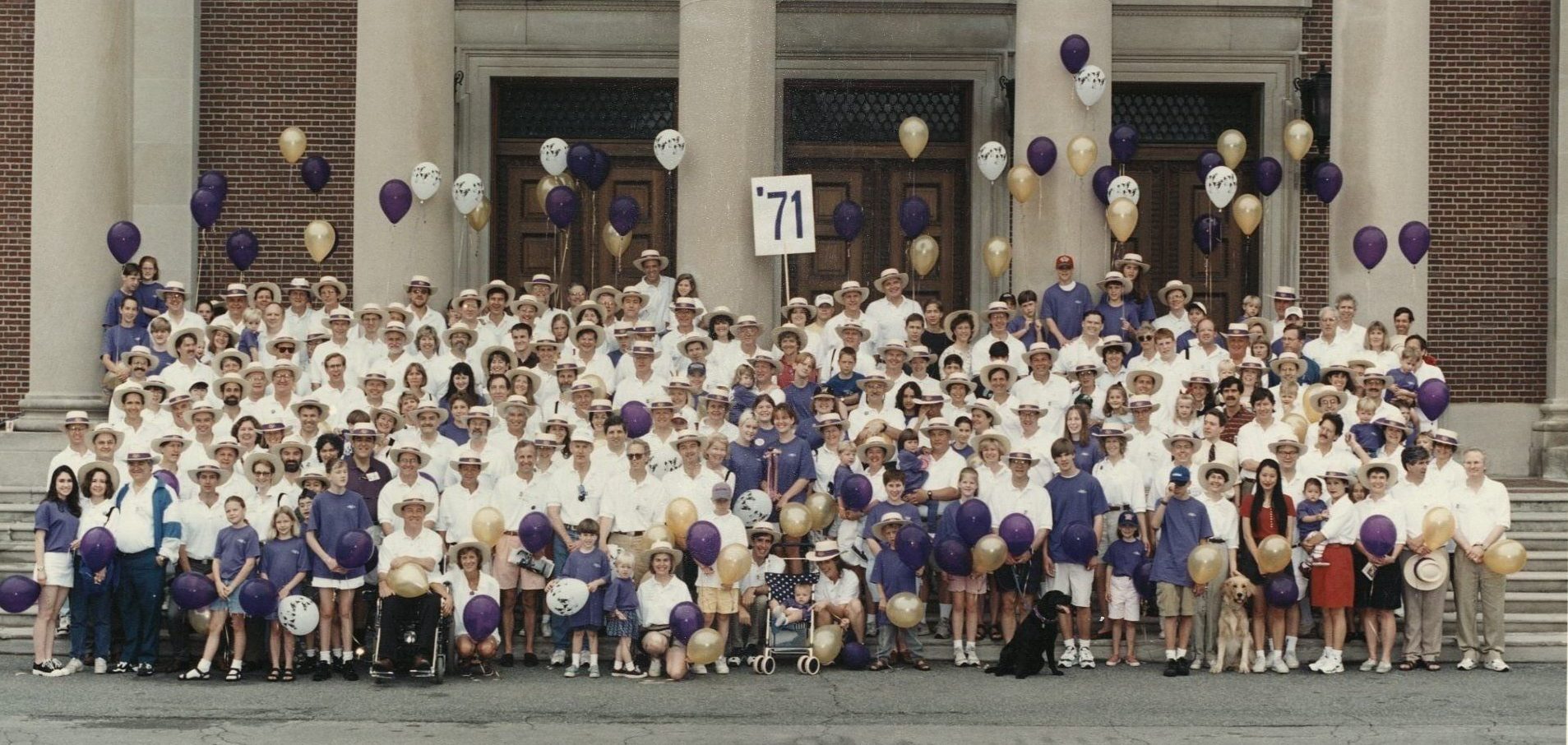 Welcome Back
Welcome back classmates! Welcome to the Class of '71 50th Reunion Website. Here you'll find all the information relating to the Reunion and the Class of '71.
Take a virtual video tour of the Website!
Extension!

Nick has given us more time to complete the survey, with no "late penalty". Act now; time is short.

A Plea from Nick

Fifty years is a long time, but as we get older it seems to have gone by in a blink of an eye. Next year, we will be celebrating our 50th Williams Reunion. Who would have thought it?
On February 22nd, the Reunion Website Survey for the class of 1971 will be taken down. You will have lost your chance to tell us anonymously how you have changed over the years, especially since our 25th Reunion. We ask a lot of questions: Are you feeling more physical and spiritual aches and pains? Is your career going strong or is it in its twilight? Have your children borne grandchildren? Are you content with your life or do you prefer you had taken a different trek? If you had it to do all over again, then would still go to Williams?

Are you beginning to rage against the darkness? Are you giving back to the influences which made you who you are? Are you doing more volunteer work for various causes and organizations? Are you becoming more or less religious? Why?
Do you ever reflect about the people, classmates and professors you have lost which meant the most to you? Are you thankful for your long life and appreciate the blessings and peace you may have obtained?
We need you to share these thoughts and feelings with others and therefore encourage you to take the survey. About 30% of our classmates have responded for our 25th; we would like to double that, at least. I create these surveys so we can tabulate and analyze an impressive collection of our attitudes and purposes; so we can better understand and measure our lives and goals. Our humanity is what is at stake, and our ability to improve life for the future.

Please take the survey now, this minute, and record your views for history and the Kingdom to Come.

Peace and Blessings,
Nick Tortorello
Renzie's Welcome Video
Renzie sat for this video in the summer of 2018, showing his usual generosity by helping us encourage interest in our 50th Reunion. Unfortunately, he will be with us in spirit only; he passed away in mid-November, 2018.  But what a spirit! What memories!
Phil Smith's Welcome Video
Dean Hyde has advice for us
He's updated his first advice to us!