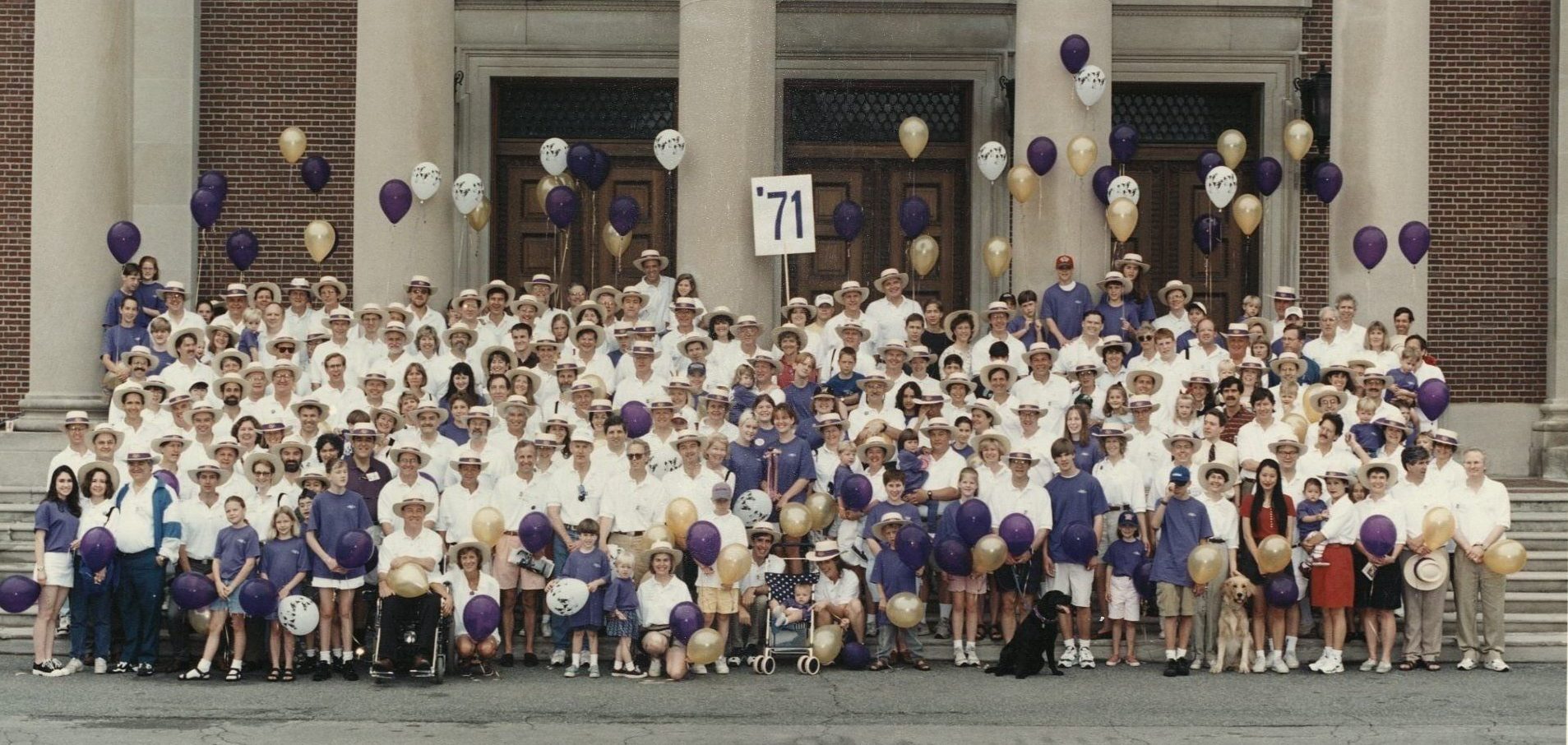 Welcome Back
Welcome back classmates! Welcome to the Class of '71 50th Reunion Website. Here you'll find all the information relating to the Reunion and the Class of '71.
Take a virtual video tour of the Website!
Our on-campus Reunion has been postponed; we'll gather August 7 - 10, 2022.
Information about accommodations is available under the "Our 50th" menu item above.
Our Reunion Launch was held June 11; see the video here.



Zoom Webinar
Tapering, Tightening, and Inflation

Wednesday, January 26, 5:00 PM EST

Miss one? Click below for access to the video.






"Time waits for no one
No favours has he."

Jagger, 1974

We're collecting personal statements for our 50th Reunion Book at the web site of our publisher, Meno Books.

The blast email you received soliciting your personal statement has a yellow tab that will take you to your page.

If you don't have that email, the "Samples" page will tell you how you can get there. And even if you do have it, you might want to read some samples anyway. Your entry can be about 600 words long, and you can submit three photos, with captions.

In May of 1970, the student body went on strike.
Renzie's Welcome Video
Renzie sat for this video in the summer of 2018, showing his usual generosity by helping us encourage interest in our 50th Reunion. Unfortunately, he will be with us in spirit only; he passed away in mid-November, 2018.  But what a spirit! What memories!
Phil Smith's Welcome Video
Dean Hyde has advice for us
He's updated his first advice to us!